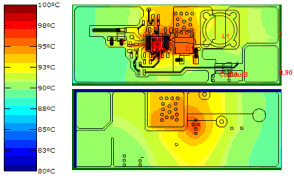 Full Circuit provides a full electronic design service of expertise and equipment. Its wealth of experience will tell in the reliability of your end product as Full Circuit has a very high success rate in 'Right 1st Time' designs saving you money in rework as well as maintaining your company's reputation. Full Circuit's a breadth of know-how also means that your project is completed quickly, saving you more money.
As with all knowledge based companies, people are the assets. All aspects of the work you put with Full Circuit will be designed and overseen by Malcolm Reeves, Full Circuit's engineering director, who, although now retired, was a registered Chartered Engineer with the Engineering Council, a full member of the Institution of Engineering and Technology, a full member of the Institution of Railway Signal Engineers, the named inventor on 5 patents, and with over 25 years experience of design. The director's CV (or resumé) is also available as pdf file. Please phone (+44 1249 720161) or email if you wish to expand on the necessarily brief project details in the CV.
The core expertise covers the areas of:
Analogue - LC filters, gyrators, low THD amplifiers, etc.
Power Electronics - switch mode and linear power supplies, high voltage and low, etc.
Digital - embedded micros, VHDL IP and obsolete component substitutes, ADCs, etc.
Simulation - spice (pspice), mathematical modelling, etc.
Railway Electronics - track circuits, ATO, ATP, Interlockings, etc.
Railway Simulation - track circuits and traction interference on AC or DC traction, etc.
Software - embedded assembler, C, C++ , PIC, ARM.
PCB Layout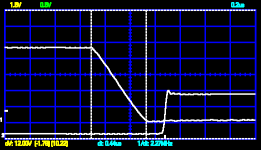 Contracts are usually fixed price as this allows you to control your costs however they can be time and materials if you prefer. All contracts are different so it is impossible to give a price here, other than they will be competitive, but as guide a small job (say 1 - 2 weeks) would be around £2500, a medium job (2- 4 weeks) would be around £5000, etc.. The LED regulator design was only a small job and the output from that included, 22 pages of design description covering schematics and mechanical assembly/fit, plus 22 pages of analysis calculations and graphs to show compliance with specified tolerance and temperature range. The times are just a rough size guide and it must be borne in mind that Full Circuit is a very efficient company and produces a lot in a week. Our daily rate will be not the cheapest you will find however that is more that compensated by the quantity of work produced per day, one the benefits of having such a large store of knowledge to call on. It also compares very favourably with the true cost of an employee as shown by this calculator.
Full Circuit also believes in fair trade with our clients so if you opt for a day rate contract you will only be charged for days actually worked, not the duration of the contract which is often longer when work is waiting on components, PCB production, etc.. Plus, after a contract has ended Full Circuit provides a reasonable level of free phone or email support. Both of which again save you money. And Full Circuit will consider taking on work for a percentage of sales or other arrangement that compensates for the increased risk.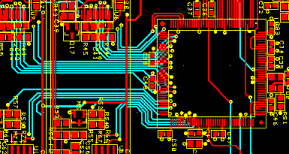 It costs nothing for a quote and there is no minimum contract period so our working relationship could start with a short contract. Whatever way the contract is arranged we are confident that the quantity and quality of the work will meet your expectations. Please email or phone (on +44 1249 720161) so we can discuss your requirements.